Eco Tours and Cultural Tourism Diamond Mountain District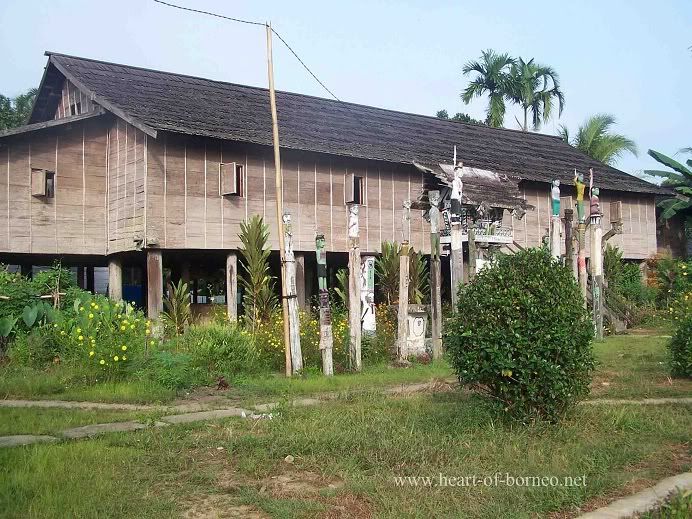 Adventure Travel and Culture to the Diamond Mountain District starts from Palangkaraya Jutuh tumbles toward the village on the outskirts of River Rungan that can be achieved with Roads 5 (five) hours away by land transport, the first object that you can enjoy the natural beauty and daily life of people Dayak Ngaju Rungan River through the villages that is passed and see the cascade Gohong Rawai.
Next we will go to the House betang "Toyoi 'in the village on the outskirts of River tumbles Malahoi Bringei founded by Toyoi, here you can see and watch heritage Cultural Art, beauty, splendor and Heritage betang house as evidence of cultural wisdom of the Dayak communities with overnight Home betang.
Next we headed to Batu Tourism Object Upun Batu Suli Village District Tewah with the distance 3 (three) through the land route, in this object we can see the splendor of Batu Suli and Puruk Amang Rawai who stands firmly with the edges keindahanya Kahajan, if you like hiking and tracking you can rise above this tourist attraction to watch the legacy Legend Tamanggung Amang Rawai Manajah Antangvery famous among the people of Lake Kameloh Diamond Mountain, Stone Tingkes etc.
From Batu Tourism Object Adventure Travel trip Suli proceed to Kuala pursued Period 1 (one) hour with four-wheel vehicles, here we can see the beauty of Nature Tourism Object Mahasur Stone Waterfall and Waterfall Bawin Kameloh and Tourism Forest Arboretum
From Kuala Period, the capital of Gunung Mas Regency we are going back to Palangkaraya taken within 5 (five) hours of travel through the land route
In the month of February-March at the peak of fruit season, visitors can enjoy various kinds of fruit typical of Central Kalimantan, along the travel route
Net Price Per Person / Domestic In
2 People

3-4 Persons

5-7 People

Rp.

2,500,000, -/Orang

Rp.

2.3 million, -/Orang

Rp.

2.25 million, -/Orang
Prices include: Ground Transportation and Meals on the Road to the Diamond Mountain District PP, Meals and Lodging in betang Toyoi (1 Night), 1 night in Kuala Period, Mineral Water, and Services Guide.
Not including tips and Donation (Personal Donation) Traditional Culture and Performance Art.
"Explore the Wisdom of Art, Culture and Natural Beauty Land Dayak,
Earth Tambun Bungai Central Kalimantan "